Services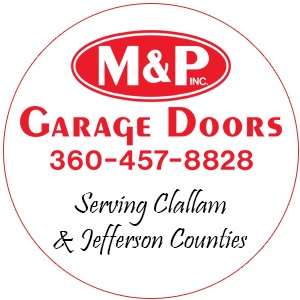 M and P Overhead Doors is based in Port Angeles, Washington. We are an experienced team of door experts who can provide you with premium quality doors.
Dedicated to serving our clientèle with unparalleled service, we focus on delivering top products and efficient work.
The garage door services that we provide include:
Free Estimates
Installation
Maintenance
Repair
Sales, Repairs & Installation of All Makes & Models
Service Time Usually Within 48 Hours.
We also make custom orders.
"Proudly furnishing, servicing and installing Craftsman brand garage door openers."
FOR SAME DAY GARAGE DOOR SERVICE, CALL US TODAY!
M and P Overhead Doors offers free estimates! We also give senior discounts. Let us know what we can do for you, and we will assist you with all your door needs. Call M and P Overhead Doors today!
Sorry, we're closed.
See More Hours
Tuesday - 7:30AM - 3:30PM
Wednesday - 7:30AM - 3:30PM
Thursday - 7:30AM - 3:30PM